3000 Series (756KW-1360KW)
Series 3000 diesel engine is a new generation diesel engine developed by Jichai to meet the demand of the developing petroleum industry and improve the advancement and reliability of China's drilling equipment.
Contact Now
Product Details
Specification of 3000 Series
This type of diesel engine is developed on the basis of 6000 series diesel engines, absorbing and learning from the advanced structure and technology of foreign diesel engines. Its dynamic and economic indexes have been greatly improved, and its main performance indexes have reached or approached the international advanced level. Series 3000 diesel engines can meet the demand for power of mechanical drilling machines and electric drilling machines of 4000 to 7000 meters. Can be installed in the same chassis with the torque converter, hydraulics transmission coupling set, used to drive drilling rigs or mud pumps. It can also be used to match the power station composed of single and double supporting generators and the power of a fire pump and flood pump.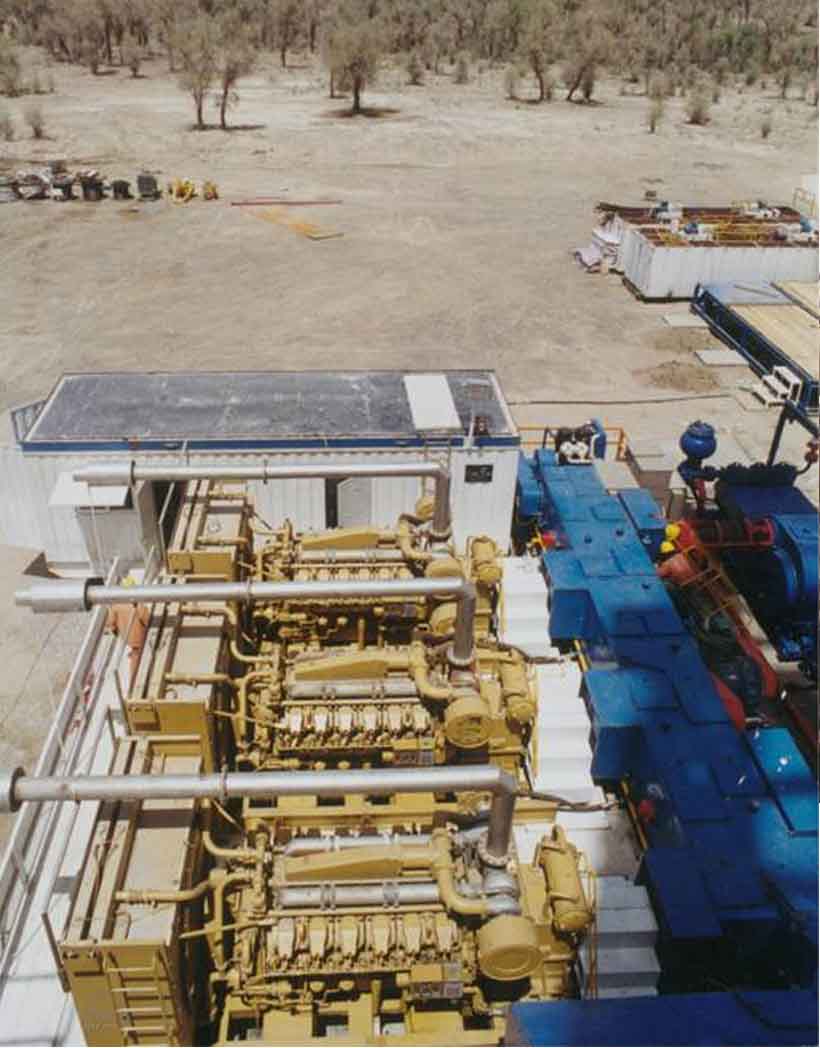 Description
Engine model
Injection system
Speed adjustment mode
Cylinders & Arrangement
Cylinders bore,mm
Piston stroke,mm
Engine with fan and radiator
A12V190PZL
Monoblock Pump
Hydraulic or Electro-hydraulic Governor

12 cylinders

,V type

190
215
A12V190PZL-1
A12V190PZL-2
A12V190PZL-3
B12V190PZL
B12V190PZL-1
B12V190PZL-2
B12V190PZL-3
Description
Genset model
Rated power kw
Ratation speed r/min
Engine model
Hydraulic transmission coupler/Torque Converter Model
Height of center
Hydraulic transmission coupling set
A12V190PZL-3/O
1100
1300
A12V190PZL-3
YOZJ750
760
CO1100-3/15
A12V190PZL-O
1200
1500
A12V190PZL
CO1200/20
A12V190PZL-1/O
1000
1200
A12V190PZL-1
CO1000F-1/24
BH12V190PZL-0
1360
1500
BH12V190PZL
CO1360F/33
BH12V190PZL-3/0
1100
1300
BH12V190PZL-3
CO1100-3/20
Torque converter set
A12V190PZL-1/B
810
1200
A12V190PZL-1
YBX760
930
A12V190PZL-3/B
880
1300
A12V190PZL-3
A12V190PZL/B
1020
1500
A12V190PZL
YBX720