2000 Series (600KW)
Product Features:
Pressure diaphragm type air-fuel ratio regulation technology, imported mixer
WOODWARD company controller
Magneto ignition
Spark plug, high voltage coil
Diaphragm mixer
Inlet pressure: 0.8 ~ 1.4 bar
Natural gas, oil field associated gas
It is mainly used in natural gas power generation and oil field drilling power field.
Contact Now
Product Details
Specification of 2000 Series
According to order No. 17 of the Ministry of Petroleum Industry (82), Jichai started the research and development of a high-power turbocharged natural gas engine in 1982. From 1984 to 1988, three prototype tests were carried out in the laboratory and 10,000 hours of industrial tests were carried out in Shengli Oilfield. It passed the national appraisal on October 12, 1988, and the type of the appraisal machine is 600kW/ 1000R /min externally mixed supercharged high-power gas engine. After years of continuous improvement, the products have been serialized and widely used in various oil fields and gas applications, which have brought great economic benefits.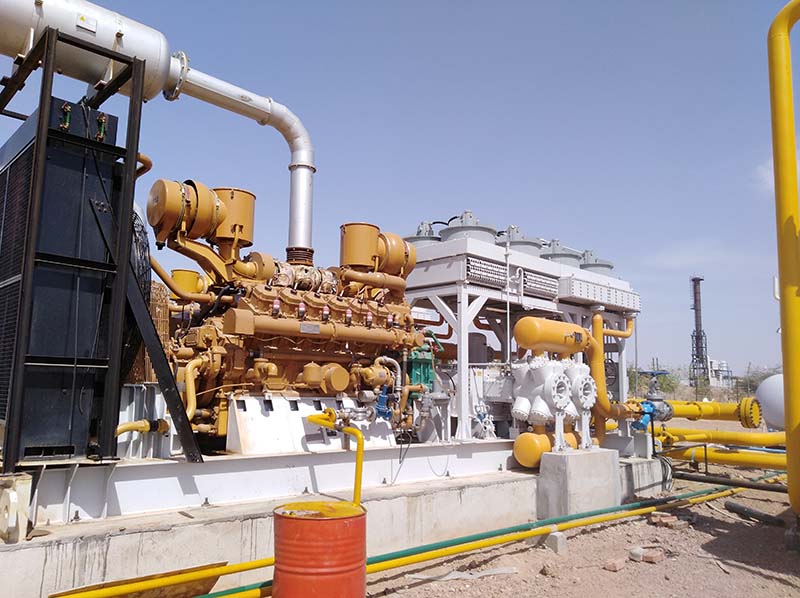 Model
Cylinders&Arrangement
Cylinders Bore,mm
Piston Stroke,mm
Rated Power,kW
RPM,r/min
Total Piston Displacement,L
Heat Consumption RatekJ/kW.h
Lub. oil consumption g/kW.h

12V190ZDT

1

-2

12 cylinders V type
190
210
600
1000
71.5

≤

11386

≤

1.0
Send your message to CNPC